Data breach insurance provider.
Mitigate regulation risks and protect your customer's data.
1 in 2 American internet users had their accounts breached in 2021. The global average cost of a data breach increased 2.6% from $4.24 million in 2021 to
$4.35 million in 2022
— the highest it's been in the history of IBM Security's "The Cost of a Data Breach Report". While 39% of UK businesses reported suffering a cyberattack in 2022.
95% of cyberattacks are due to human error. Cybercrime cost people in the United States an estimated $6.9 billion in 2021. Globally, an estimated 30,000 websites are hacked each day. 43% of cyberattacks target small businesses. The issue of cyberattacks is growing and becoming more concerning to consumers, businesses and governments alike.
Sequir aims to help small and medium-sized businesses manage their data breach risks. Sequir provides insurance to protect against cyberattacks as well as helps businesses understand their weak points and improve their infrastructure.
Sequir is a simple app where the business owner can request a data audit to start the process to be eligible for the insurance. The app gives the business feedback and steps to improve their data security across their platform. When a business owner secures their systems, they are rewarded with Sequir's secure data incentive program. Sequir is easy to use and a win-win for businesses and their customers.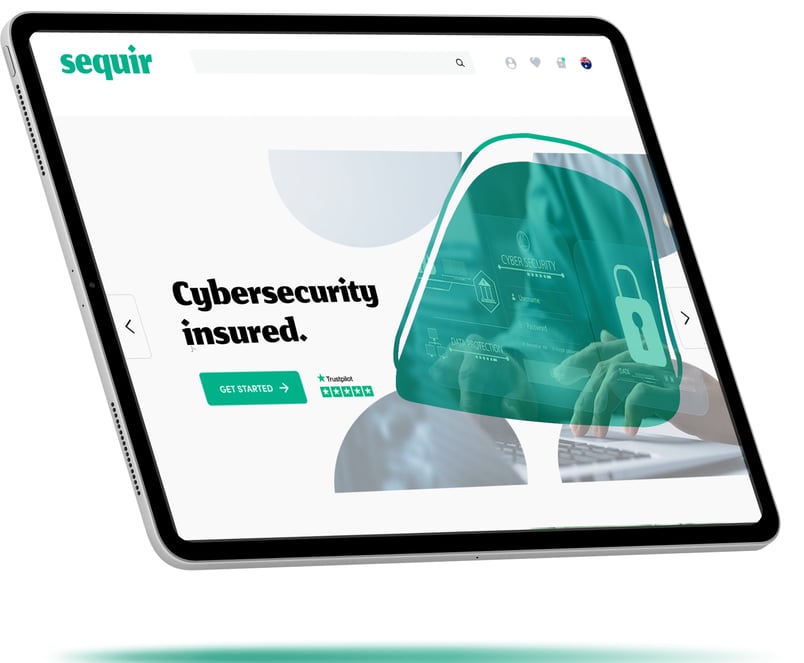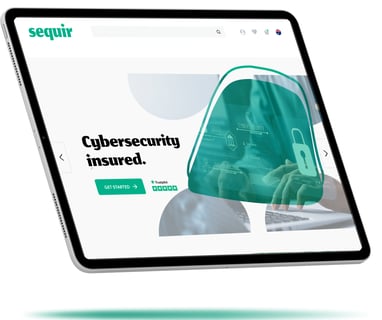 Taking charge of cybersecurity.
With Sequir, a business owner can start the process to evaluate a businesses' data infrastructure and their eligibility for Sequir's insurance. Not all businesses are approved for the insurance but after the audit process, the business will receive feedback for simple measures they can do, to improve their security and become eligible for the insurance.
If the business is approved for the Sequir's insurance package, it will then be eligible for future auditing services, security improvement tips and protections against cyberattacks.
Insurance companies base their business models around assuming and diversifying risk. The essential insurance model involves pooling risk from individual payers and redistributing it across a larger portfolio.
Sequir generates revenue in two ways: by charging premiums in exchange for insurance coverage, then reinvesting those premiums into other interest-generating assets. Secondly, Sequir is selective about the customers it chooses to insure.